Degree College

Ontario Veterinary College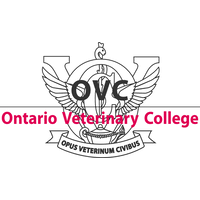 College Description
In 2019 Ontario Veterinarian College OVC ranked 1st in Canada and 3rd in North America in Veterinary Science, based on academic & employer reputation and research impact. With a Doctor of Veterinary Medicine degree from the University of Guelph, your opportunities are endless.
The Doctor of Veterinary Medicine degree from Guelph is recognized and respected by veterinarians thorughout the world. By having faculty and collaborations that extend outside the University of Guelph, the college remains at the forefront of veterinary medicine.
OVC's program, alumni mentoring, and numerous student clubs and extracurricular opportunities expose students to a rich variety of career paths and gives them the appropriate direction and support to help them achieve their career goals.
Our open, friendly campus is characterized by green lawns and a blend of modern and traditional architecture (historical tour). The 330-hectare (817-acre) site features Victorian turrets, modern concrete, glass and steel, hand-hewn century limestone, brick walkways, landscaped plazas, and a 165-hectare Arboretum.
Ontario Veterinary College Promotional Video
Address
50 Stone Road E., Guelph, ON, Canada, N1G 2W1
Website
Ontario Veterinary College